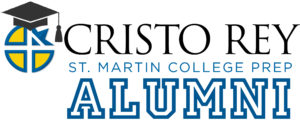 Thank you for visiting. Please take the time to fill out the newsletter subscription form at the bottom of the page – we'll keep you posted on alumni happenings throughout the year.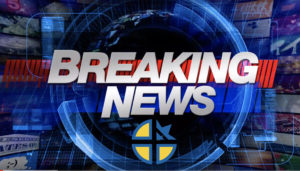 A new and exciting initiative has begun: Mary Ann Hocter will be the Director of Alumni Career Support. All alumni are encouraged to contact her for help applying for and getting paid summer college internships as well as assistance with job search, etc. in anticipation of and after college graduation.  Cristo Rey will help students find meaningful, paid work while advancing their ultimate career plans. maryannhocter@cristoreystmartin.org
Check out the Alumni Christmas Party Video here:
We want to stay in touch with you!  Send us your current contact information (address, email, mobile number) and let us know what you have been doing since graduation.  Contact
Melissa Chavez
in our Counseling Department to update your contact information.
And for news on your fellow Alumni, check out our Alumni News Archive!
Want to give back to your alma mater and pay it forward? Help other deserving young men and women just like you get the quality education they deserve.
---
Scroll down and Subscribe To Our Newsletter!