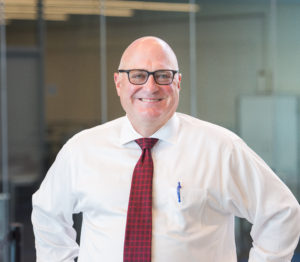 Preston Kendall, President
Preston Kendall is president of Cristo Rey St. Martin College Prep. He was part of the leadership team that founded the original Cristo Rey school in 1996: Cristo Rey Jesuit High School in Chicago. As its vice-president, he filled the responsibilities of CFO and Director of Cristo Rey's innovative Corporate Work Study Program (CWSP).
In 2004 he left to become the first full-time employee of the Cristo Rey Network, formed to replicate the school model, and made possible by generous grants from the Bill & Melinda Gates Foundation and the Cassin Educational Initiative Foundation. After helping open the first 19 network schools across the U.S., Kendall left the network to be part of the founding team of its 20th school, Christ the King Jesuit High School on Chicago's west side. He served as the Vice President for Corporate Internships for both Christ the King and Cristo Rey Jesuit High School from 2007 to 2011, running  a single CWSP that served more than 900 students.
In September 2011, Kendall was tapped to serve as President and lead a turn around effort at its school in Waukegan, IL, St. Martin de Porres High School, now Cristo Rey St. Martin College Prep.
Previously, Kendall worked in the insurance and financial services sector. He was Washington National Financial Services' Vice-President when he left to start Cristo Rey Jesuit High School. Kendall has a BA in English and Writing from Northwestern University and a Masters of Management from its Kellogg Graduate School of Management.
 Read the President's Pen Archive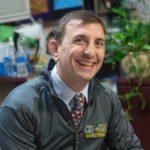 Michael Odiotti, Principal
Michael Odiotti, the principal of Cristo Rey St. Martin College Prep, joined the school in 2008. His career and research interests revolve around leadership, urban education, and systems thinking. Odiotti began his teaching career at Dom Savio High School in East Boston where he taught history and business for six years before moving into administration. From 2004 to 2008 he worked as an assistant principal in the Boston Public Schools system under the guidance of Elliot Stern, a professor at Harvard's Graduate School of Education, who influenced his approach to generating and sustaining adaptive change within organizations. Northwestern University's Kellogg School of Management documented Odiotti and CRSM's teaching team in its case study, "Creating a Culture of Empowerment and Accountability at St. Martin de Porres High School".
Odiotti earned his B.S. in Finance from Boston College's Carroll School of Management in 1996 and his M.Ed. in Curriculum and Instruction, with an emphasis on Leadership, from Boston College's Lynch School of Education in 1998. He earned his Doctorate of Education Degree from the University of Pennsylvania in 2015.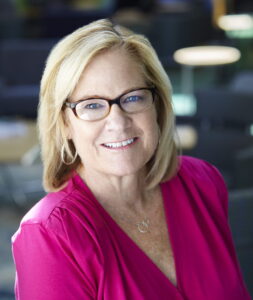 Candice Greener-Tonon, Director of Development
As Cristo Rey's Assistant Director of Development, Candice led the coordination and execution of all fundraising events, created all direct-mail solicitation campaigns, including the annual report, and oversaw the St. Martin Advisory Council. She assumed the role of Director of Development in September 2021.
Before joining CRSM, she enjoyed a 30-year career in Retail Management, working for Marshall Field & Co. and Macy's as Vice President and Store Manager of multiple stores. Candice headed-up numerous philanthropic activities for those companies, with a track record for excellence in for profit settings and extensive liaison experience with non-profit organizations, receiving numerous awards of recognition for her efforts.
Ms. Tonon earned her B.A. in History and Geography from Valparaiso University.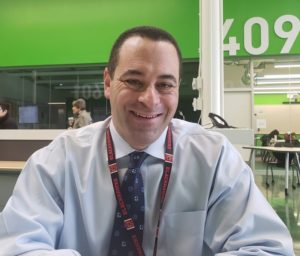 Brian Weinberg, Director of Corporate Work Study
Brian Weinberg became our Director of Corporate Work Study in April of 2019. Brian brings nearly 25 years of combined experience in the corporate world and in the classroom. He owned a small youth sports business and worked as a Marketing Manager for a consumer products company. Brian is currently the President of the Board of Directors for College Bound Opportunities, a college access not-for-profit organization that supports Cristo Rey St. Martin College Prep, as well as five public high schools in Chicago's northern suburbs. He graduated from Indiana University and has a Masters in Education from DePaul University.