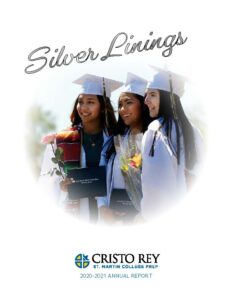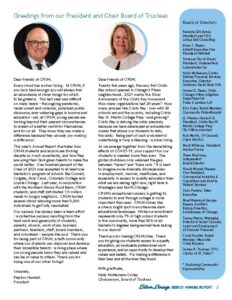 Dear Friends,
At CRSM, if you look hard enough you will always find
an abundance of silver linings for which to be grateful. This last year was difficult
on many levels – the ongoing pandemic, racial unrest and violence, polarized public
discourse, ever widening gaps in income and education – yet, at CRSM, young people are
looking beyond their present circumstances to dream of a better world for themselves
and for us all. They know they can make a difference because they already are making
a difference!
This year's Annual Report illustrates how CRSM students and alumni are thriving
despite so much uncertainty, and how theyare using their God-given talents to make the
world better. One hundred percent of the Class of 2021 was accepted to at least one
bachelor's program.
Sincerely,



Preston Kendall
President
———————————————
Archive
2018-2019 Annual Report