Every Cristo Rey St. Martin College Prep student carries a full course load of rigorous college preparatory coursework while working five 8-hour days each month at one of our Corporate Work Study Program (CWSP) business partners. Our partners are in industries including health care, consumer goods, financial services, engineering, architecture, law, education and non-profit organizations.
Our 10-month school year means our students gain valuable experience at their CWSP workplaces without missing any scheduled classes. Besides providing our students with an innovative way to fund the majority of their college prep education, their CWSP experience reinforces critical thinking and organizational skills that complements our work with them in the classroom.
The CWSP experience provides students a platform to apply what they are learning and make connections to the world of work. Students also develop professional relationships that encourage success in college and throughout their lives.
For more information on our Work Study Program and how to become a CWSP business partner, download our brochure and contact  Kristen Watson.
Check out the CWSP News Archive, too!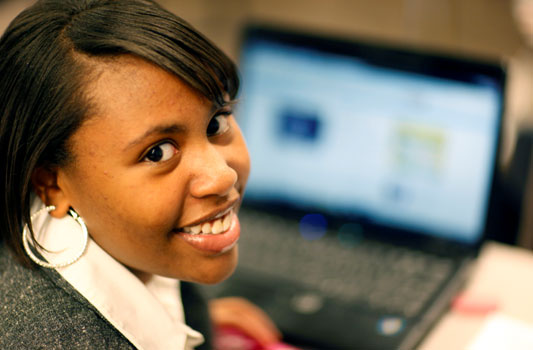 "We have been proud to be part of the Cristo Rey St. Martin Corporate Work Study Program for over 10 years.  We have seen many remarkable students during that time, who  have consistently exceeded our expectations and made important contributions to our organization.  At the same time, this has provided a growth opportunity for our team members as they have a chance to learn and grow as mentors of these young people.  This truly is a program that works all the way around —  for the students, for us, and for our community."
Chuck Greener
Senior Vice President Global Communications and Corporate Affairs for Walgreens Boots Alliance, Walgreen Co.