Teachers and students have become more adept at e-learning, managing to institute radical changes in a few short weeks. 88% of students indicate that they are putting in 4-6 or more hours a day into their studies (44% of those indicate they are putting in more than 6 hours).  CRSM staff have put in vast amounts of time successfully moving traditional curricula into electronic formats.
The Academic Department believes that the new ways of acquiring knowledge and skill, increasing independence, and finding resolve will apply in the academic realm, the world of work, and the wider community.       -Dr. Michael Odiotti

"I don't think I am doing anything different than most people."
That's what Ms. Liz Partenach said when asked about her "above and beyond" work with students as they finish the school year working from home.  We think her self-assessment is a bit understated.
"For some reason  students come to me to tell me random stories because they are bored.  I am designing postcards tonight to send out via snail-mail to kids who need special encouragement – to remind them that we are thinking of them and missing them.  I always hear that my classroom smells nice, so I am sending some scented circles (think cardboard air fresheners) with positive sayings to students that are feeling down and out.  I signed up for access to Stream Shakespeare through
Chicago Shakespeare Theatre
and pushed the
Short Shakespeare!: Romeo and Juliet
out to the students.  I have had some students chat with me to discuss directorial vision, and the choices involved in the process.  (also how Romeo is hot).  Mainly, I think I am just offering an easy contact for students to get in touch with – when they need an escape.  I am easily reachable.  Students will contact me on Google Hangouts and just want to talk about anything other than being inside.  I am that contact that reminds them that we are all here for them and that there is life outside our homes – that they are not alone and we love them.  Even though it is a confusing, scary and lonely time, there is always someone there that will hear them, even if it is crazy old me."
A special shout-out to the Class of 2020 –  the first class in CRSM's history from which every single student has been accepted into a Bachelors program. Congrats seniors!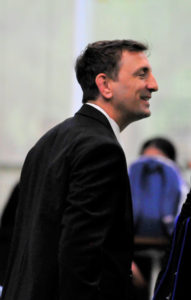 On April 10th, the Academics Department shifted to a new A/B collegiate style schedule. Dr. Odiotti was asked about the impact of the change.  He noted that the response from students was overwhelmingly positive, and he shared a few responses that "sum up the results of the student survey".
I'm not stuck in my room all day and I'm more relaxed knowing that I can complete my work in a timely manner feel a big difference with this A/B schedule.
I feel like I have enough time to focus on each class equally. It's more flexible – I can meet with my teachers if I have any questions or doubts.
I am able to focus on work, and I also get the chance to spend time with my family since they are also worried about the coronavirus.
I feel that I have more time and put in more effort.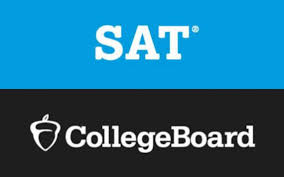 Congratulations to Daniel for getting a perfect score in math (an 800) on the March SAT. Nationally, less than 1% of all students are able to achieve this incredible benchmark. CRSM celebrates individual accomplishments, because it also celebrates the community. There are many people behind our individual successes – our families, our teachers, our mentors, etc.
Students Share Tips on How They are Adjusting to e-Learning
What has helped me, that might help others, is to realize why we are doing this. Why are we at CRSM? That helps me.
Organization is key! I fill out my agenda every morning while I read my emails. This agenda lists the assignments that need to be completed (along with their due dates/times) and any calls I have that day. I also have a small whiteboard I use to write down a schedule. I write down the amount of time I give myself to complete an assignment, breaks, food breaks, etc. I found that having this structure has allowed me to be the most productive.
Before I start any assignment, I make a list of all  I have to do that day. Then I open a new window for each class and the assignments. As I finish, I close the tabs and mark done on my agenda. It feels good to close the tabs and scratch them out. I get motivated by the productiveness.
From the start of E-Learning I have set an alarm and made a calendar for the week so I can check off everything I completed. This is a very helpful way to stay organized and not procrastinate.
I have been keeping a consistent sleeping schedule and I make sure to complete most of my assignments by 5 PM.