November may be Campus Ministry's busiest month. As Jim Dippold, Director of Campus Ministry put it, "November is our month".  Starting with the Feast of St. Martin de Porres on November 3rd and ending on the 24th of the month with the Catholic Church's worldwide celebration of the Feast of Christ the King,  Campus Ministry involved scores of CRSM students, friends and family volunteers in service projects and prayer vigils.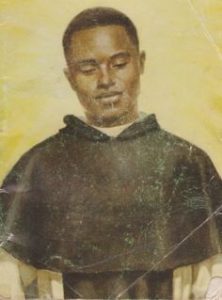 Mon., Nov. 4
The Feast of St. Martin de Porres was a chance to reflect on the life of St. Martin, our patron saint and the Catholic Church's patron saint for race relations and social justice. Martin lived a life of prayer, generosity, healing and hospitality that can show us the kind of life Christ invites all of us to live.  Fr. Corey Brost, co-director of the Viator House of Hospitality celebrated the Mass.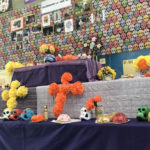 Dia de los Muertos & All Saints
Students brought in photos of family and friends who died and left them on our offrenda for the month of November.  The names of loved ones who died were written in a prayer book and were included in morning prayers on the intercom during the month of November.
Wed., Nov. 6 – An evening with the Viator House of Hospitality


Students learned about unaccompanied youth who immigrate to the U.S. and heard the story of one young man living at the Viator House. There were discussions of how to advocate for immigrant justice.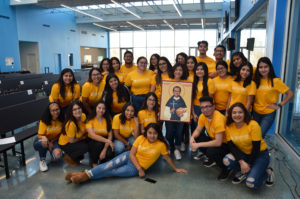 Sat., Nov. 9 – Freshman Retreat
DESIRE …What does God want for us?  What do we most deeply desire?  This was a day to promote community, deepen our understanding and appreciation of one's self and one another, and to live and grow in our faith. 45 Sophomores, Juniors & Seniors helped lead the retreat.
Mon., Nov. 11 – Training Eucharistic Ministers at CRSM
Students looking to grow in their faith, serve the school and share the Body of Christ at Cristo Rey Masses signed up to be trained as Eucharistic Ministers.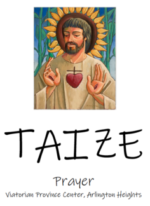 Wed., Nov. 13 – Taize Prayer

Students came to sit in God's presence. Prayer and silence are at the heart of the Taizé experience. Young people from every corner of the globe are encouraged to live out the Christian gospel in a spirit of joy, simplicity and reconciliation. Ecumenism (a movement promoting Christian unity among Churches) is the key to Taizé's appeal, making it a magnet for people of many different cultures and traditions.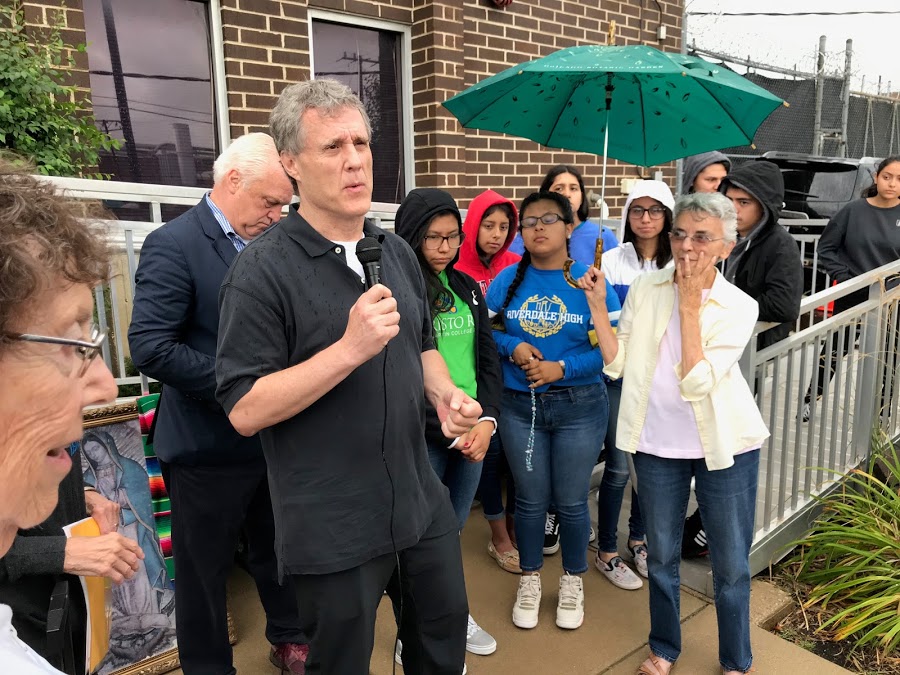 Fri., Nov. 15 – Broadview Prayer Vigil
As witnesses to the injustices of our broken immigration system, students prayed the rosary, standing in solidarity with those being deported and families of those in detention.
Sat., Nov. 16 – Feast Day Volunteering


Celebrating St. Martin's spirit of generosity and Cristo Rey's love for those who are hurting most in our world, CRSM students packed food at CRSM with Rise Against Hunger and helped to set up for Catholic Charities Christmas gift program.  Over 100 CRSM students, staff and family participated.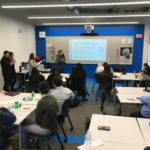 Mon., Nov. 18 – Uknighted for Immigrant Justice "Immigration 101" session with Mano a Mano Family Resource Center  Students learned the basics of current U.S. immigration policy and ways to advocate for compassionate and just immigration reform.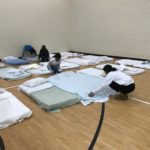 Wed., Nov. 20 – Volunteering at the Food Bank and PADS
Students and staff did two volunteer trips to the Northern IL Food Bank, two trips to set up beds and make meals at a PADS homeless shelter, and two trips to pack food at Feed My Starving Children.
Sun., Nov. 24 – Feast of Cristo Rey
At the end of the month, the Catholic Church around the world celebrates this Sunday as the Feast of Christ the King – the God who saves the world through humility, sacrifice and self-giving love.