The New Alumni Services Program   =  College & Career Support
CRSM students graduate with a rigorous college prep education and an unparalleled work experience entry on their resume. Yet our alumni face obstacles to their college degree and employment goals unknown to most of their contemporaries. Alumni can now reach out to Alumni Services for one-on-one help.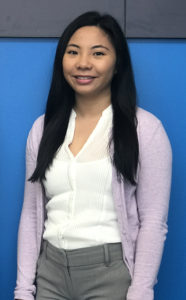 College Support  – Melissa Chavez
The goal of the College Support program is to assist alumni through their transition from high school to college. The Director of Alumni College Support begins supporting students in their senior year of high school through the college readiness seminar. The seminar class is meant to prepare students for their first year of college by discussing topics such as financial aid, academics and time management, personal wellness, and being a first-generation student on campus.
While students are in college, the Director of Alumni College Support does on campus visits, one-to-one meetings with alumni to discuss solutions to academic and/or financial obstacles, and connect students to the appropriate resources at their school.
Melissa Chavez is the Director of Alumni College Support. She started working at Cristo Rey St. Martin in the Fall of 2015. Prior to coming to CRSM, Melissa worked for the Illinois Student Assistance Commission (ISAC) an organization that provides financial literacy and college application workshops to communities. Melissa has a Master's of Education in Higher Education from Loyola University and a Bachelor's of Arts in English from the University of Illinois at Chicago.  Contact Melissa:   melissachavez@cristoreystmartin.org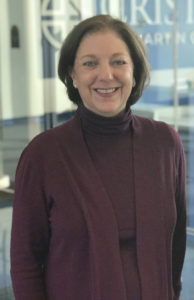 Career Support – Mary Ann Hocter
The goal of the Career Support program is to complement the College Support Program by providing professional career development services for our alumni.  The Director of Alumni Career Support is available for one-on-one consultations to identify areas of career interest, assist with resumes, cover letters and other elements of job or internship applications, and to connect our alumni with a network of employers (many of whom are Corporate Work Study Partners) and professionals in the area.
Programs are in place to assist alumni in clarifying their values and interests and then building out a plan to communicate their skills to the workplace. This will help alumni make decisions about internships during college, relevant full time and graduate school programs and alternative pathways for alumni not pursuing four year college degrees. An additional goal of the program is to identify internship and other employment opportunities, both with current business partners and with other potential employers.  The Director will work with alumni individually and through social media to inform them of these possible job opportunities.
Mary Ann Hocter is the new Director of Alumni Career Support.  She comes to this position with over 25 years of work with young professionals entering the workforce, including setting up the Student Alumni Connections Program at Northwestern University Weinberg College of Arts and Sciences, teaching DePaul University's undergraduate Finance Department Internship class, and individual resume and interview coaching at the Kellogg Graduate School of Management.  She worked as a Corporate Work Study Coordinator at CRSM in 2015-2016 and returned in 2019 as the Development Department Coordinator.  Mary Ann has an MBA from the Kellogg Graduate School of Management and a Bachelor's from Georgetown University.
Contact Mary Ann:  maryannhocter@cristoreystmartin.org