On Wednesday, February 26th, Grainger hosted over 70 business partner executives who gathered to participate in round-table discussions meant to maximize the benefits to the companies, managers, student supervisors and Cristo Rey students who participate in the CWSP.
After a continental breakfast was served, Rudy Juarez, Vice President & GM, Latin America/Global Export welcomed everyone and invited President Preston Kendall to give his "state of the school" presentation. Kendall spoke about CRSM's strategic goals, the school's need for job placements and the new construction just beginning on campus.
Brian Weinberg, the Director of Corporate Work Study gave updates, some very good news regarding student performance reviews and new information about training and peer mentoring with students.
Attendees then broke out into groups, based on business function, to collaborate regarding supervisor feedback techniques and to share their positive experiences and their most challenging situations. The groups reconvened to share their insights.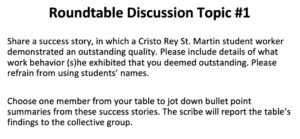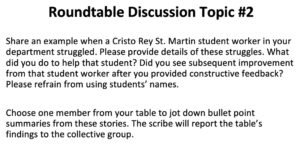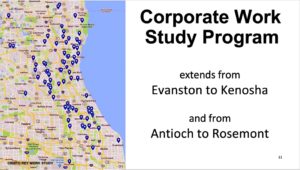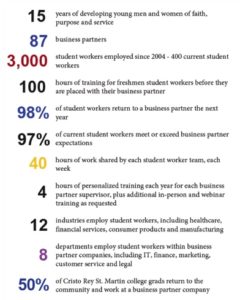 Thanks again to Grainger and to Lori Seamons, Sr. Executive Assistant for her hard work to make the meeting such a great success.