With Accreditation and administrative work completed, President Kendall's efforts to offer college credit courses to students at CRSM is expanding. And now, Principal Odiotti's dream to offer a college level statistics course has happened.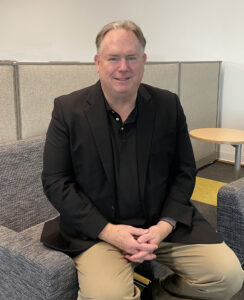 Under the guidance and able teaching of Scott Lane of Arrupe College of Loyola University, students passing the dual-credit summer course will earn three, fully transferable, college credit hrs. in Statistics 101.
Scott Lane – Adjunct Instructor, Statistics, Macroeconomics, Microeconomics; Arrupe College of Loyola University
"All the same material and content that is taught in Arrupe/Loyola's full 16 week semester is condensed into just eight weeks. They were very well-prepared for the math required in this course."  Lane continued, "The emphasis in the class was on using the calculator for data entry, plotting, and for the full computation of the statistics.  This represents a move from just using the calculator as an arithmetic aid to using it as a full computation device.  The CRSM students have excelled at this aspect of the course as well.  They are an impressive group!"

CRSM STATISTICS CLASS:  An introduction to statistical reasoning. Students learn the definition of statistics, the design of statistical studies, population vs. sample,  sampling techniques, types of data, descriptive statistics (lots of graphs and calculations here), introduction to probability, probability distributions – especially the binomial and normal, statistical inference (confidence intervals and hypothesis testing) to simple linear regression.