There are three reasons for the success of Cristo Rey's COVID response:
• CRSM nurses
• School administration
• Families and students of CRSM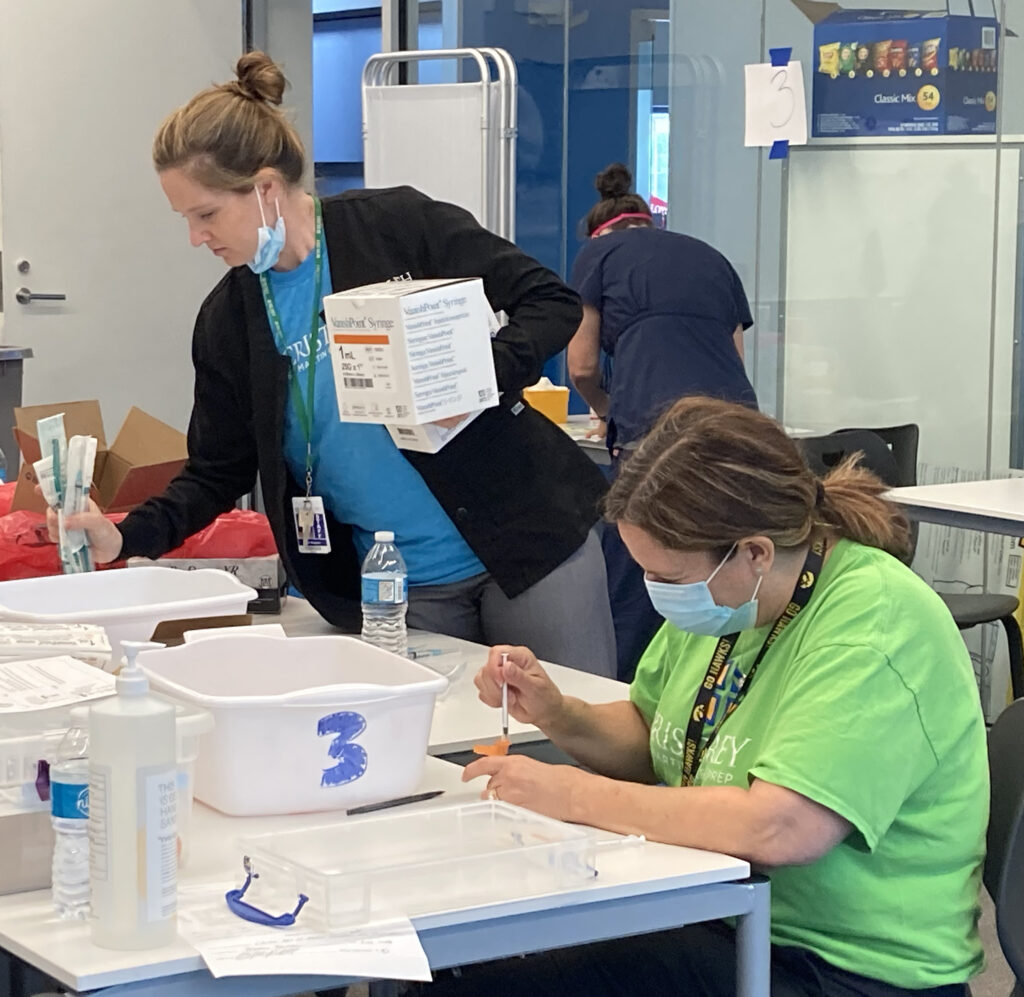 Nurses Nel Monaco (left) and Amy Horvath (right) working at the 2nd dose clinic for CRSM students and families.
Cristo Rey's successful COVID response began with the quick implementation of a hybrid teaching model, coupled with the adoption of the newest testing technologies

and a massive community vaccination effort. This three-pronged approach is responsible for a bare minimum of student and faculty COVID infections and the remarkable fact that there have been no in-school transmissions.



Dr. Michael Odiotti: "Our nursing staff was amazing – they have been instrumental in the success of our COVID response. Through the incredible work of our president, Preston Kendall, and the partnership with local health departments, CRSM procured enough Pfizer vaccine doses for all our students, including our incoming freshmen."
As of today, June 30th, 100% of the faculty has been vaccinated and 83% of CRSM students will have been vaccinated with at least one dose. The goal of  vaccinating 100% of the student body by the start of the school year is now within reach.
Nurse Amy Horvath: "So much credit must go to the families and students of CRSM for the success of our COVID protocols. If they had even a doubt about their symptoms, they voiced it, allowing us to test them outside the building. Their cooperation made our record of zero in-school transmissions possible – such great families!"
Nurse Nel Monico: "The help and support of the CRSM administration was key to our successes. When it became clear that temperature taking was not as effective as hoped, the administration managed to procure Abbott BinaxNOW test kits, which was a game changer."
Though CRSM is supportive of vaccinated people who choose to wear a mask, as of today, fully vaccinated community members and students will no longer have to wear a mask or take weekly COVID tests.