Companies contract with the Corporate Work Study Program for full-time, entry-level, clerical jobs. A team of 4 students share the equivalent of 1 full time equivalent position for an annual fee of $33,500 for the 2018-2019 academic year. Our students fill positions in a variety of different corporate departments: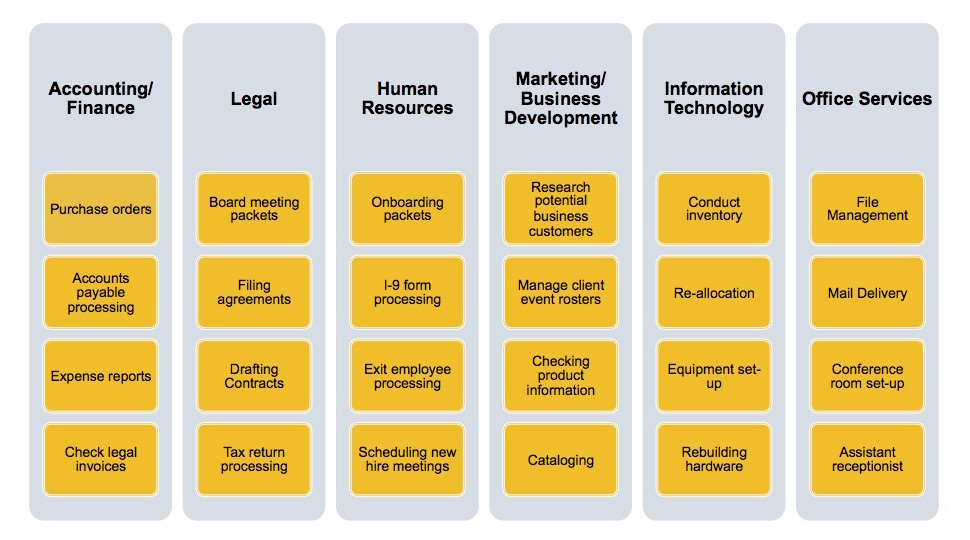 Our Book of Jobs gives more detail on the many different jobs that our students perform for our contracted business partners.
The logistics on how the program works is as follows:
Four students share one job and provide coverage Monday through Friday.
Students rotate their schedules, each working five full days a month. Academic schedules are structured so that students never miss a class.
Students work standard business hours, usually 8:30-9:00 am to 5:00 pm, from mid-August through mid-June.
Students are employees of the Corporate Work Study Program, not of the business partners. Companies pay a flat fee to the CWSP for one full-time four-student team; the CWSP handles all payroll, W-4, I-9, Worker's Compensation, FICA and FUTA paperwork, as well as all routine employer issues. The student earnings go towards the cost of their education.
The Corporate Work Study Program is separately incorporated as a 501(c)(3) corporation, functioning like a temporary employment agency within Cristo Rey St. Martin College Prep. The fee charged to business can be deducted as a business expense, not as a charitable donation.
Corporate Work Study Partners are charged a competitive fee. It is less expensive to hire a team of our students than it is to employ a full-time entry-level employee. Review our current business partner agreement for complete details on the structure of the partnership.
For more information, download our brochure or contact Kristen Watson.