As students finish Christmas break and start looking toward the new semester, which begins on January 4th, their grit and determination during one of the most challenging semesters in memory is inspiring.
Safety
Student and family cooperation allowed CRSM to maintain its track record of zero cases of COVID-19 transmission within the Cristo Rey school community. Along with the continued adherence to protocols, CRSM is initiating the following new safety measures:
The installation of highly effective ultraviolet filters onto HVAC systems
Plans for a January roll-out of BinaxNow testing at school (developed by CRSM business partner Abbott)
CRSM approved as a test site by the Lake County Department of Public Health
Academics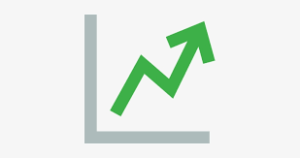 Increasing student academic performance has been consistent year over year, born out by the fact that over 80% of our alumni that have earned at least a 3.0 GPA and have gone on to earn their college degree.
Though grades are not due out until January, it looks like 1st semester will be exemplary.
CRSM's hybrid schedule design is working exceedingly well, and daily attendance is regularly at or above 99%.
Based on 1st quarter grades, 75% of CRSM students have a 3.0 GPA or higher. Dr. Odiotti will publish CRSM's new numbers early in January.

Student's AP exam performance is at the top of the 37 network schools, and in a number of subjects, matches the best schools in the country.
College on Everyone's Mind
If you are a junior or a senior – or a college counselor, the last 10 months have been, as college counselor Sharon Holdvogt put it, "a new experience". Despite the pandemic, college counselors Ms. Holdvogt and Ms. Lori Felix have been able to provide their usual level of support throughout the application process, which includes: creating college lists, personal statement reviews, as well as walking through each and every application.

Remarkably, counseling managed to keep college acceptances on track, and again this year, there were five POSSE Scholarship finalists and two winners. Congratulations to Rebecca Quiroz who will be attending Agnes Scott College and Fernando Rufino will be attending Connecticut College!
As Ms. Holdvogt noted, "The financial and application challenges posed by the pandemic are significant. SATs weren't available to many of our students. Some testing centers cancelled, and colleges have different scholarship policies, making letters of recommendation even more important. We expect to appeal 60 – 80% of the financial decisions because schools used 'pre-COVID' financial information."
"There are still unprecedented challenges ahead", as Ms. Felix pointed out, "but our students have been intentional and resilient in their college application process. For example, one of our seniors made it to a Cardinal Stritch University's Drive-Thru College Fair in Wisconsin and was interviewed by WUWM 89.7, the NPR radio station there."

In response to the pandemic, CRSM created a hybrid teaching/learning strategy that combines synchronous and asynchronous methods which meets all CDC and ISBE guidelines for the safety of teachers, students and work-study supervisors.
"We must stay nimble and flexible. This is especially true now in regards to managing the realities of this pandemic. We need to realize that we will have to constantly adapt and change what we do this academic year to ensure that we offer the best and safest educational experience possible."                                                                                   -Dr. Michael Odiotti