The Northern Illinois Food Bank and Cristo Rey St. Martin have cooperated to hold 12 Mobile Pop-up Markets on campus.
The June 24th event at CRSM however, held a special place in the hearts of the friends of the Northern IL Food Bank.

Working beside Cristo Rey faculty and students at the Food Pantry, 50 family and friends volunteered to honor the memory of former Northern IL Food Bank CEO, Pete Schaefer.
900 area families were served.

As the event ended, the Schaefer family presented the NIFB
with a gift of $95,000 in Pete's memory.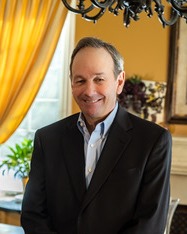 Under the leadership of Pete Schaefer, the Food Bank developed a state-of-the-art distribution facility in Geneva, Illinois, enabling the charity to nearly double its food distribution capability. The NIFB has organized over 60 Mobile Market & Pop-Up Market events in June alone.